Upbeat Motivational Corporate
Upbeat Motivational Corporate Upbeat Motivational Corporate – professional, inspirational and optimistic background music for your videos! Great for corporate and business videos, presentations, commercials, product reviews, YouTube, happy videos, kids, pets, relax, presentations and many more! Try Inspiring Corporate out with your video today with a free preview! Also check out more: More uplifting corporate…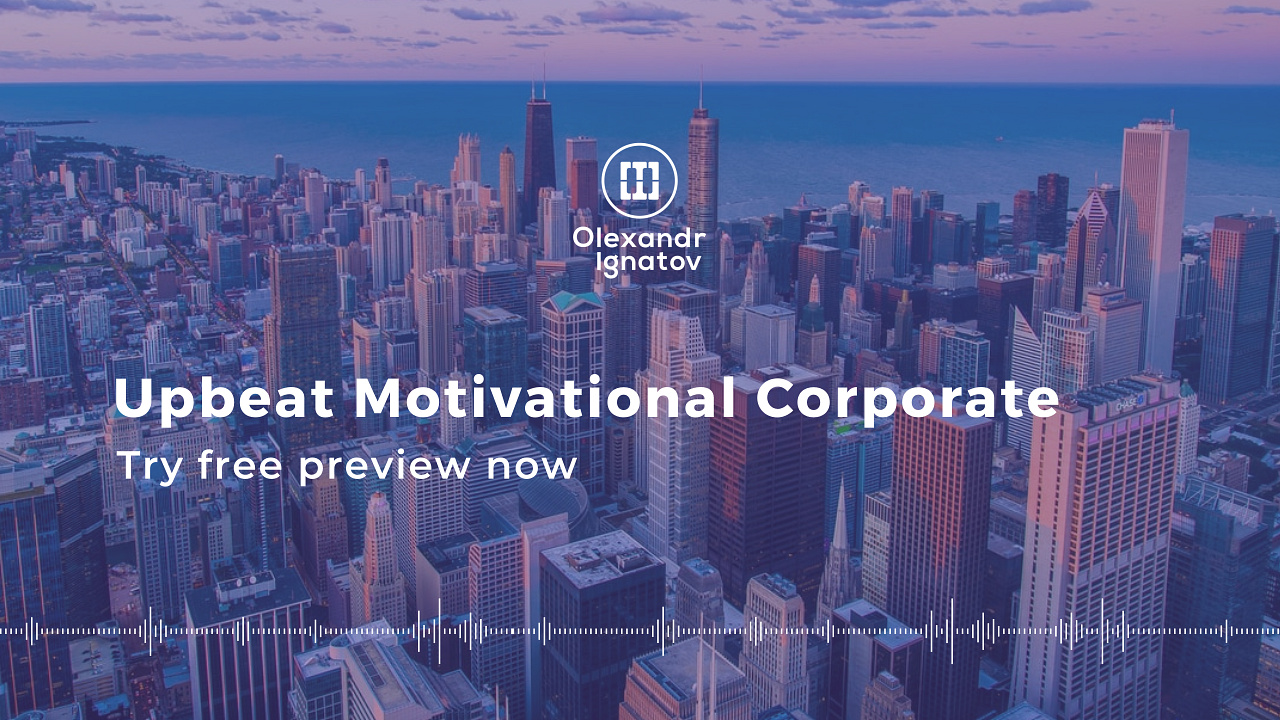 Upbeat Motivational Corporate
Upbeat Motivational Corporate – professional, inspirational and optimistic background music for your videos! Great for corporate and business videos, presentations, commercials, product reviews, YouTube, happy videos, kids, pets, relax, presentations and many more! Try Inspiring Corporate out with your video today with a free preview!
Also check out more:
More uplifting corporate tracks
More happy corporate tracks
More upbeat corporate tracks
If you're someone who downloads music a lot, try this!

Want something to be customized? Send me an e-mail to olexmusiclicensing@gmail.com





"
WANT MORE MUSIC?
| Upbeat Motivational Corporate |
advertising, background, business, clean, commercial, company, corporate, corporation, corporative, documentary, explainer, innovation, inspiration, inspirational, inspiring, light, marketing, motivation, motivational, narration, presentation, presenting, simple, soft, soft corporate, technology, tutorial, uplifting, youtube
subscribe our channel Hey guy if you like our video please like and subscribe our channel: Our previous videos: Stopwatch Sound Effect HD Sleigh Bell Christmes Sound Effect HD Angry Man Sound Effect HD Game Wizard – Sound Effects HD Game over Sound Effect HD Swirly Reso – Sound…
Music & Sound Effects

Upbeat Motivational Corporate